Design for Web
As well as designing and running our own web sites, we also look after some of our clients sites, allowing them to get on with their work.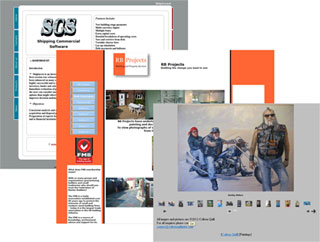 Design for Print
We design and print everything from single sided, single colour flyers to full colour laminated books.
We not only design and produce the artwork, we work with the printers, finishers and freight forwarders to ensure a smooth, timely and stress free delivery.
From single page flyers for inclusion into newspapers to four volume hard back books.